Windows are one area that is sometimes disregarded when we talk about improving the comfort and energy efficiency of our houses. Windows are essential for regulating the temperature inside, attenuating outside noise, and providing general insulation. Initially, mostly single-pane windows were used to a certain extent, but due to more benefits, now double-pane windows are also in demand. This blog will look at the benefits of double-pane windows and why homeowners are increasingly choosing them.
Improved Energy Efficiency
The greater energy efficiency of double-pane windows is one of their main advantages. By serving as a barrier, this layer lessens the passage of heat between interior and outdoor surroundings. Therefore, double-pane windows help to maintain your home's temperature all year round. Decreasing the need for excessive heating or cooling to lower energy expenses.
Enhanced Sound Insulation
It might be incredibly annoying to live near a busy road or in a noisy neighborhood. Double-pane windows are better in sound insulation than single-pane windows. The gas-filled area between the two panes of glass and the two layers of glass efficiently muffle outside noises, resulting in a quieter interior. Homes near airports or in urban areas will benefit most from this feature, which gives occupants a more tranquil living environment.
UV Ray Protection
The sun's ultraviolet (UV) light might eventually cause your furniture, carpeting, and decor to fade or suffer other damages. Double-pane windows with a specific low-emissivity (low-E) coating help to greatly limit the quantity of UV radiation that enters your home. This security feature shields you and your loved ones from harmful UV rays while also preserving the beauty of your belongings. This security feature shields you and your loved ones from harmful UV rays while also preserving the beauty of your belongings.
Reduced Condensation
Single-pane windows frequently experience condensation, especially during abrupt temperature fluctuations. When there is a temperature difference outside and inside of the window, then moisture will surely appear on the window. Condensation is less likely to form, though, because double-pane windows are more insulated. This benefit avoids potential moisture damage to window frames and adjacent walls, in addition to keeping your windows clear for a better view.
Environmental Friendliness
Choosing double-pane windows is in line with ecologically responsible decisions as energy efficiency becomes a key component of sustainable living. These windows aid in lowering your carbon footprint and promoting a greener planet by minimizing the demand for excessive heating or cooling. Double-pane windows are a wise long-term investment because certain regions provide tax advantages and incentives for homeowners who install energy-saving windows.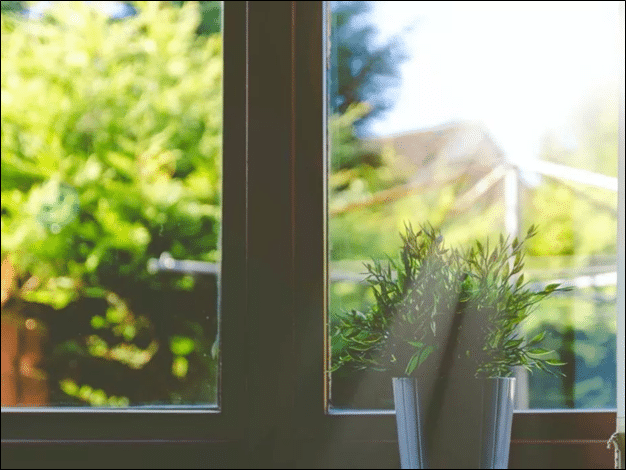 Conclusion
Double-pane windows can increase the level of comfort and efficiency to provide the best experience indoors. But with time, they might need a repair service done. Window Repair US Inc provides the best quality windows repair services in New York City so that you can have the best experience in your household. Make your windows the entrance to a home that is cozier and environmentally friendly.