Premium Storm Windows In Manhattan, NY​
Storm Window Installation & Replacement in Manhattan, NY
Protecting your home is our top priority. When disaster strikes, ensure you are prepared with our premium storm windows. We provide quality storm window repair and replacement services in Manhattan, NY, and work with premium hardware such as Truth, Silverline, Caldwell, Better-Bilt, Hurd, EFCO, Graham, PGT, Traco, Norandex, Alenco, and Acorn. We have a five-star rating on HomeAdvisor and Google for a good reason. We offer various professional services, including broken window replacement, double pane window repair, storefront window replacements, and window component repair. Professionalism and customer requirements are our top values, and we vow to provide that to all our customers.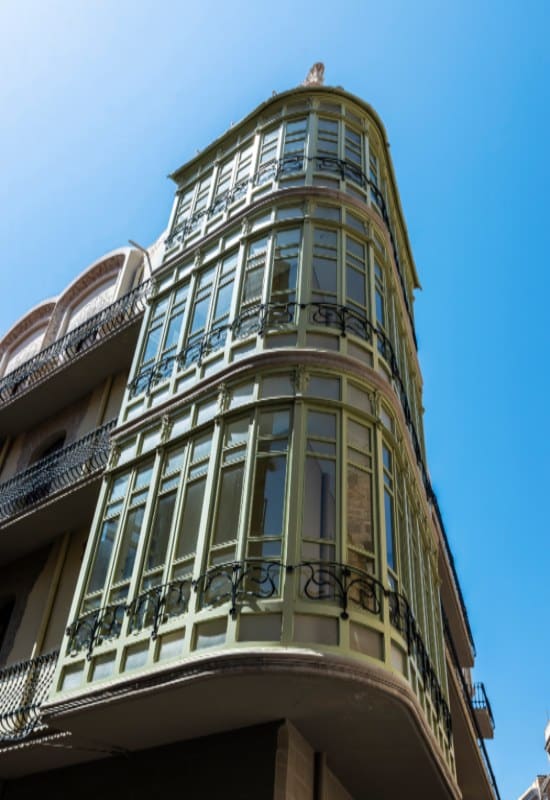 What Are Storm Windows?
Storm windows are beneficial to your home for many reasons. While they reduce airflow and help with temperature regulation, they also reduce outside noise. They are protective and have practical uses which make them a popular choice for residents worldwide. They have a longer lifespan than other windows, some lasting up to 40 years. Custom storm windows also preserve your home's architecture, keeping your house looking the way you want. There are two main types of storm windows available—exterior and interior. Our premium materials offer the highest quality choices for your storm windows, and our professional manner ensures reliable and sturdy installation.

Storm windows and secondary glazing are both methods of adding an extra layer of protection to existing windows. Here's a brief overview of each: Storm windows: Storm windows are typically made of aluminum or vinyl frames and are installed on the exterior of existing windows. They provide an additional layer of insulation and protection against the elements, helping to reduce energy costs and improve the efficiency of the home. They are typically installed in the fall and removed in the spring.

Secondary glazing: Secondary glazing involves the installation of a second layer of glass on the interior of existing windows. This can be done by using a special adhesive film, magnetic attachments, or by installing a separate frame. Storm windows secondary glazing provides an additional layer of insulation, reducing noise and heat loss, and improving energy efficiency.

Both storm windows and secondary glazing are effective ways to improve the insulation and energy efficiency of your home If you have old or damaged storm windows that need to be replaced, here are some steps involved in storm window replacement:

Remove the old storm window - To replace an old storm window, you first need to remove it from the window frame. This involves removing any screws or hardware that are holding the window in place, then carefully lifting the window out of the frame.

Measure the window opening - Once the old storm window is removed, measure the dimensions of the window opening to ensure you purchase the correct size replacement window.

Choose a replacement storm window - There are many different types of storm windows available, so choose one that fits your needs and budget. Options include full-frame or insert-style storm windows, and materials such as aluminum, vinyl, or wood.

Install the new storm window - To install the new storm window, start by cleaning the window frame and removing any debris. Then, carefully place the window into the frame, making sure it is level and flush with the opening. Secure the window in place using screws or other hardware, and seal any gaps or openings around the frame to prevent air leakage.

Test the new storm window - Once the new storm window is installed, test it to ensure it opens and closes smoothly and that there are no drafts or leaks around the edges.
Exterior Storm Windows: Today's exterior storm windows do not have to be replaced from season to season; they are installed for year-round coverage. They feature screens and glass that are placed on the outside of your windows. Two-track, triple-track, and two-track slider storm windows slide in various directions to give you access to a screen implanted on the window to allow access to fresh air if you decide to open it.
Interior Storm Windows: Interior storm windows are a great purchase if you're looking for insulation and temperature regulation. They are also more budget-friendly. They attach to the interior of your window through magnets or compression, and they can be customized to fit any shape of window you have.
Custom Storm Windows: One of the most popular benefits of storm windows is that they can be customized in shape and size. Material options vary as well, featuring tempered or tinted glass, plastic panels, or plastic sheets. We always consider your needs when getting you a quote. Don't hesitate to tell us the specifics you need for a storm window—we can make it happen!
Aluminum Storm Windows: Also known as storm windows with secondary glazing, aluminum storm windows have advantages for your home. They are known for UV reduction, stained glass protection, reducing solar heat, and condensation reduction. Aluminum is durable, light, and has an impressive lifespan, making it a great choice for storm window material.
Contact Window Repair US Today
We have over a 99% customer satisfaction rate, proving dedication to our craft. We have veteran experts on duty to ensure your windows' proper installation and quality. We have worked with thousands of customers across New York City and have become one of the most trusted names in the business. We begin our process for your next storm window installation with a consultation, then submit a proposal that would best fit your needs. We always take the time to speak with our customers to ensure we get you what you want. Contact us today to schedule a consultation—we look forward to serving you!
Need your window repairs done right?
Join thousands of satisfied customers with Window Repair US Inc. Call us today!
Frequently Asked Questions
Custom windows are windows that are made to fit specific measurements and design specifications for a particular space. This can include different shapes, sizes, and materials to match the unique needs and style of your home or business.
What types of materials do you offer for custom windows?
We proffer diverse materials for custom windows, including vinyl, wood, aluminum, and fiberglass. Our team can help you select the best material for your specific needs and budget.
How long does it abide to install custom windows?
The installation time for custom windows can vary relying on the size and complexity of the project. However, most installations can be achieved within a few days to a week.
Can you install custom windows in commercial buildings?
We deliver custom window installation services for residential and commercial properties. Our team has experience working with a wide range of window designs and materials to meet the unique needs of businesses.
What are the benefits of custom windows?
Custom windows offer several benefits, including improved energy efficiency, enhanced curb appeal, and increased functionality. You can create a more comfortable and stylish living or working space by selecting the right size, shape, and material for your windows.