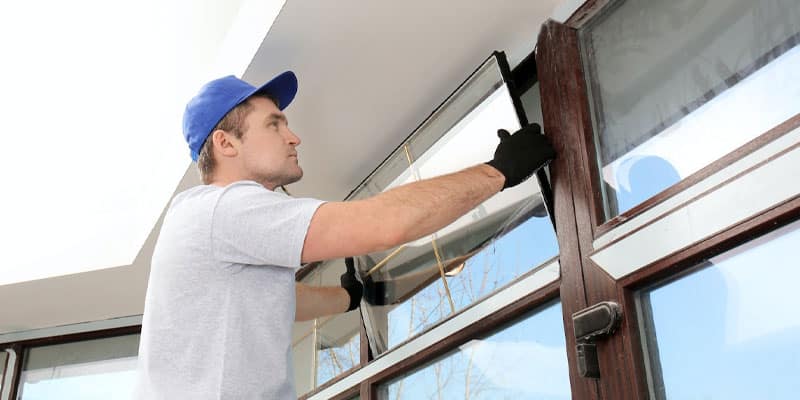 Window Glass Replacement
Do you want to replace your broken glass? If so, Windows Repair Us has just the right tools and services to offer you a professional window glass replacement. We are a licensed company with a team of professionals to care for your window glass repair and replacement needs. We have several types of glasses available in our collection, from which you can choose the right fit.

If you need to replace window glass in Brooklyn, NY, there are a few steps you can take:

Identify the type of window - Before you can replace the glass, you need to identify the type of window you have. Common types include double-hung, casement, slider, and awning windows. Measure the window - Measure the dimensions of the window glass you need to replace to ensure you purchase the correct size replacement glass.

Choose a replacement glass - There are many types of window glass available, including tempered glass, laminated glass, insulated glass, and more. Choose a replacement glass that meets your needs and budget.

Remove the old glass - Carefully remove the old glass from the window frame, making sure to wear gloves and eye protection to avoid injury. Install the new glass - Place the new glass into the window frame, making sure it is secure and level. Use glazing putty, caulk, or other sealants to seal any gaps or openings around the edges of the glass. Test the new glass - Once the new glass is installed, test the window to make sure it opens and closes smoothly and that there are no drafts or leaks around the edges.
The Types Of Glasses We Repair, Include:
If you want to avoid the scorching summer heat, the black tented glass will be perfect for serving your needs. If you have indoor plants, you can opt for some crystal clear glass varieties, including the low iron ones that will increase optical transparency.   
Moreover, if you have garden sheds and you wish to cover the windows or other areas where you keep your important belongings and do not want others to notice them. In that case, you can also choose to take the frosted glasses, available in a number of designs in our collection. 
Need your window repairs done right?
Join thousands of satisfied customers with Window Repair US Inc. Call us today!
Frequently Asked Questions
What types of glass do you offer for replacement?
We offer a wide variety of glass options for replacement, including tempered glass, laminated glass, insulated glass, and more. Our team can help you select the right type of glass for your specific needs.
How long does it take to replace a broken window?
The time it takes to replace a broken window can vary depending on the size of the window and the type of glass needed. However, most window replacements can be completed within a few hours.
Can you replace the glass in my existing window frame?
Yes, we offer glass replacement services for existing window frames. Our team can remove the old glass and replace it with new glass, restoring the appearance and functionality of your window.
How do I know if I need to replace my window glass?
If your window glass is cracked, chipped, or broken, it may need to be replaced. Additionally, if your windows are showing signs of wear and tear, such as fogging or condensation, it may be time for a replacement. Our team can assess your windows and provide a recommendation based on their condition.
Can you replace the glass in my sliding glass doors?
Yes, we offer glass replacement services for sliding glass doors. Whether your door has a crack or chip or you simply want to upgrade to more energy-efficient glass, our team can help.